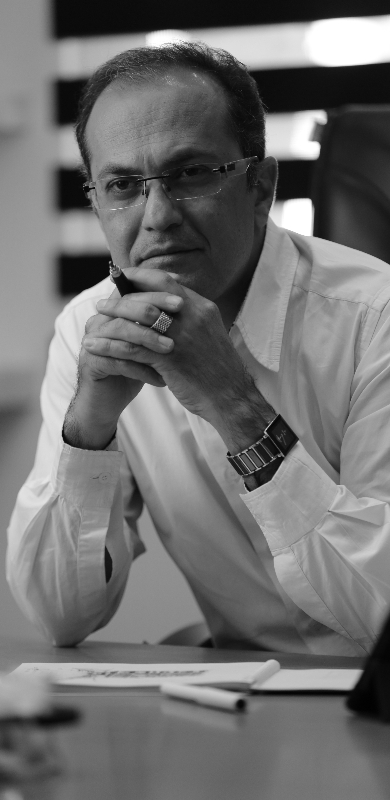 Afshin Khosravian, born in 1974, carried out his Master's degree in architecture at Tehran Art University. He was active in the fields of painting, music and has prestigious awards in these fields. During the period of his education, he started his professional cooperation with various consulting engineers in Isfahan and Mashhad.
Then in 2001, he started designing various architectural projects in his own architecture studio independently. In 2006, along with a team including several architects and engineers, with the position of managing director (CEO) he founded "Faratarh Consulting Engineers Company" in Mashhad. During this period, he was engaged in designing different architectural projects and participating in architectural competitions. There are more than 80 large and small residential complexes in the country and a number of commercial and residential complexes in his architectural career.
Among the projects, which were scored in provincial and national competitions, include the project of Mashhad Saipa Agency, which was nominated for the " Great Architect of the Year award of 2013" and commercial-residential complex of Mashhad dentists' housing cooperatives with an area of 42,000 square meters, obtaining the second place in "design competition" and ….