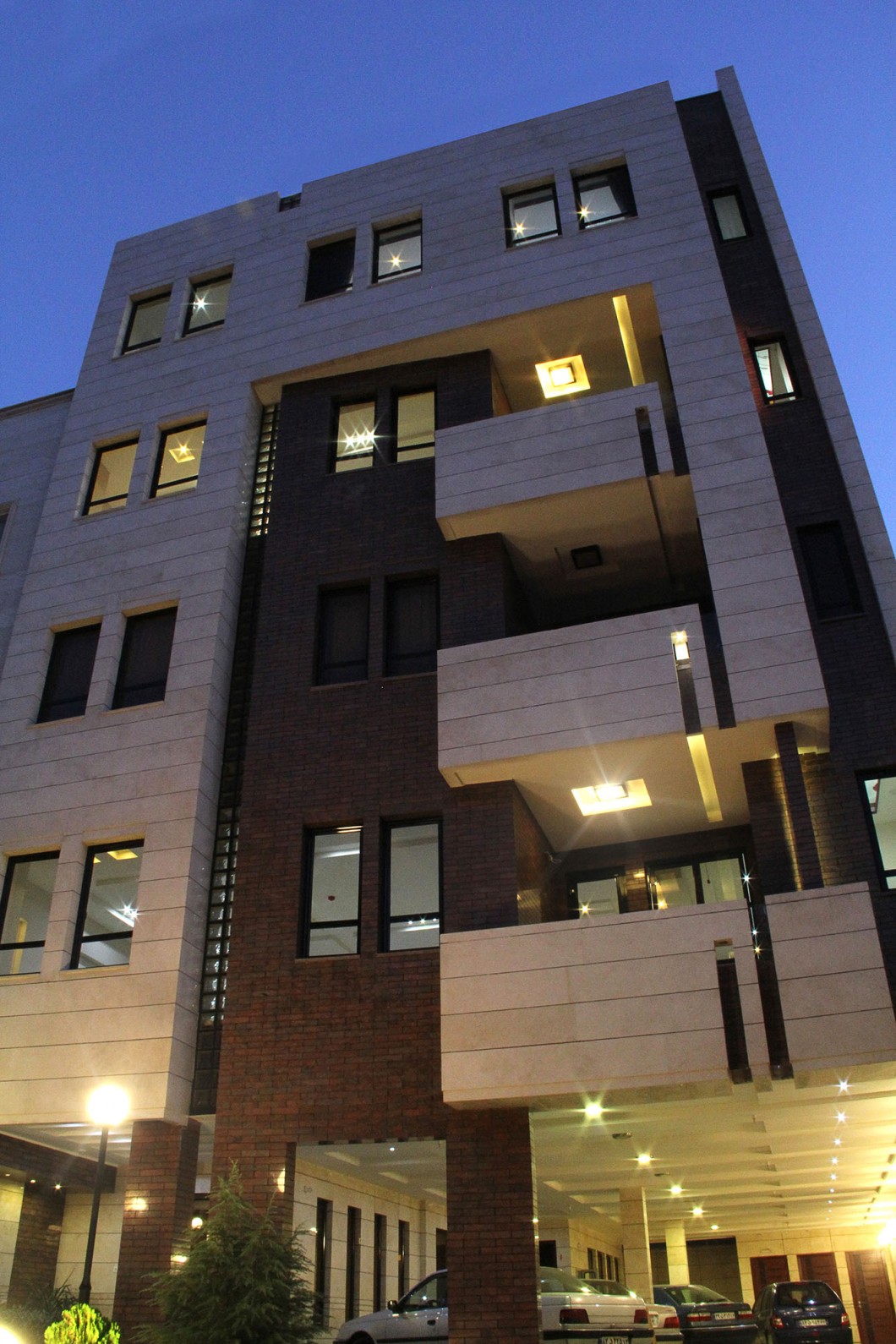 This residential project has been designed with the aim of providing maximum comfort for its residents in 2010.
Ground floor consists of parking and lobby and multi-purpose hall and its +1 to +5 floors has been defined with residential application.
Considering the appropriate and desirable lighting of all tiny spaces and adding services spaces required for each of them and engaging the internal spaces with green contexture by locating apartment private courtyards to eliminate the problem of aristocracy in modern contexts has granted special feature to this project.
| | |
| --- | --- |
| Architect: | Afshin Khosravian |
| Employer: | Mr. Asadi |
| Designers assistants: | Mojgan Gifani - Nafise Shoja |
| Computer and graphic: | Kasra Abrishami |
| State: | Razavi Khorasan |
| City: | Mashhad |
| Address: | Abuzar Ghaffari 7, Ahmadabad |
| ZIP: | 57 |
| Total area foundation: | 1750 |
| Construction density: | 497 |
| Number of Floors: | 5 |