Nikravan Residential Project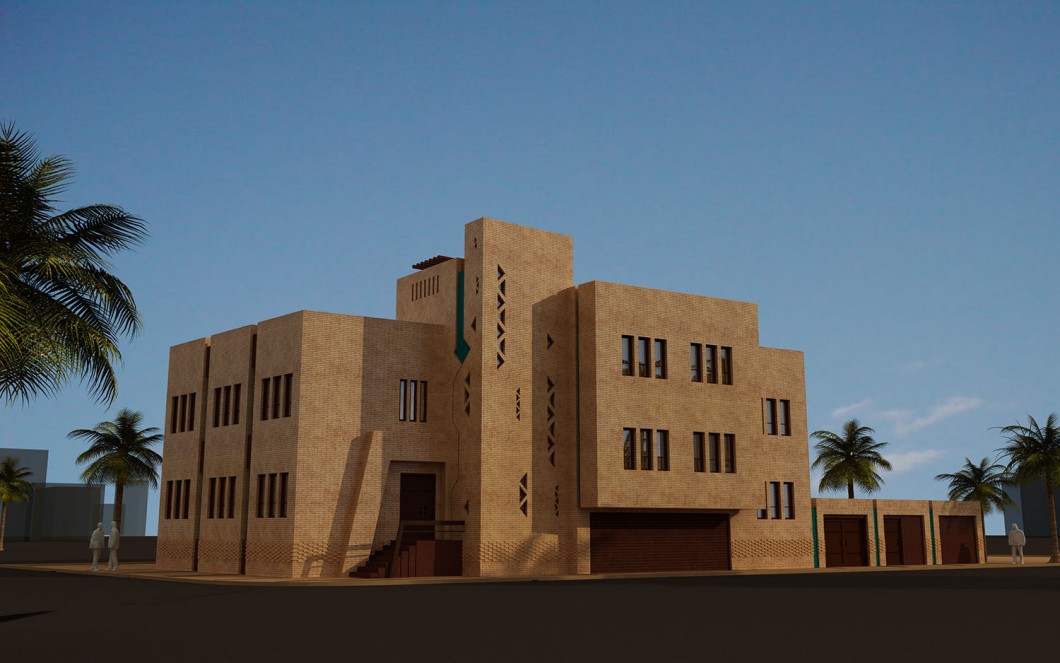 Due to the location of the building in the city of Yazd, the plan of this project was studied with a focus on not using the central courtyard, which has been asked by the employer.
In this project, it has been attempted to combine modern volumes and symmetrical structures with Islamic singular geometry. Yet, the sense of traditional houses space was also observed.
Using memorable details and characteristics (nostalgic) architecture of Yazd desert (Kavir), including deflector and…., while changing evidently, was among the main design ideas.
Extracting form from the back scene of the architecture of the city old texture, including Posht band of the adjacent streets with the Grand Mosque is part of the architect look of the architect to achieve his goals, which can be observed at the entrance section.
| | |
| --- | --- |
| Architect: | Afshin Khosravian |
| Employer: | Mr. Nikravan |
| Designers assistants: | Ehsan Pooyanfar, Nafiseh Shoja, Zahra Mofradian |
| Computer and graphic: | Niloofar Shoja |
| State: | Yazd |
| City: | Yazd |
| Address: | Hafez St, Safaiyeh |
| ZIP: | No: 20 |
| Total area foundation: | 978 |
| Construction density: | 448/20 |
| Number of Floors: | 3 |